The Best Wedding Planning Tips From A Wedding Photographer
Over the past year, I have been giving you photography advice about setting the stage for one of the most memorable events in your lifetime. In today's post, I wanted to offer my overall wedding planning advice after experiencing over 250 weddings during my wedding photography career. Some of my suggestions do impact photography, and some are just planning suggestions to help you create the best day with as few problems as possible. All my suggestions are really about creating a relaxed, comfortable and enjoyable wedding day so that you minimize stress and have fun! Below are a few tidbits of advice to consider when planning your wedding from a woman who has seen it all.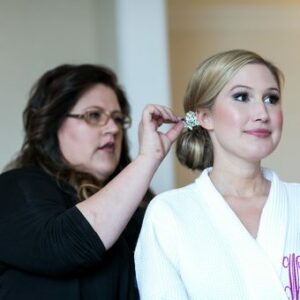 1. Hire a wedding planner or coordinator! I have offered this piece of advice in my other posts, and I still think this is one of the most important vendors you can hire. Throughout the years', I have seen anything and everything go wrong during a wedding day including transportation not showing up, venues flooded after a terrible storm, flowers delivered late, officiants getting caught in traffic, and even damaged wedding dresses. The last thing you want to do on your wedding day is deal with any mishaps. You want to have a relaxing time with your photographer taking pictures and you want to ensure that your day runs smoothly. Hiring a wedding coordinator takes the burden off of you to manage or fix any issues during the wedding day. A coordinator is an extra cost, but he/she will be on site to deal with any unexpected problems that happen and allow you to enjoy your day.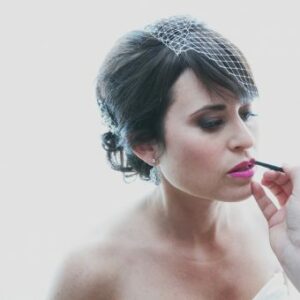 2. Pamper yourself before your big day! The week of your wedding is incredibly hectic. More than likely, you will have loved ones' traveling to see you before the wedding, family events and your rehearsal dinner. A couple of days or the day before your wedding, schedule a spa day just for yourself. My suggestion is to schedule at least a ½ day to get a manicure/pedicure, possible facial (just make sure you are not allergic to any products) and massage. Spending time alone in a relaxed setting will prepare you for the days ahead and relieve a good amount of stress so you will be rejuvenated for your big day.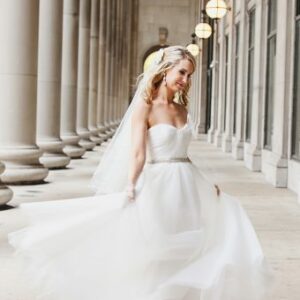 3. Get a good tailor! Hiring a good tailor to make alterations on your dress is essential so that you are comfortable for all your pictures and during the wedding day. This is especially important for strapless wedding dresses! Strapless dresses have to be precisely fitted around the bust so that you are not constantly pulling up your dress throughout the day. Just know that wedding dress material does stretch and you want to make sure your dress is fitted properly to avoid any gaps in the material. Trust me, you want to be as comfortable as possible for the 12+ hours that you will be in your dress and having a nicely tailored dress creates a flattering silhouette that will look great in pictures!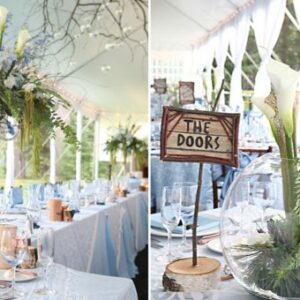 4. Hire experienced vendors! I can't emphasize enough the importance of hiring experienced vendors for your day. Your vendors don't necessarily have to be the most expensive vendors in your area, they just need to have solid experience and a good portfolio of past weddings to carry out your vision. There have been many articles and blog posts written on how to drastically cut vendor costs. When cutting costs, usually a wedding couple designates a friend or family member to pitch in and bake the cake, arrange the flowers, serve as the DJ or design the wedding décor. In my experience, hiring friends is a huge risk. When a couple has asked a friend or family member to help with their wedding, I have seen many unfortunate accidents happen including cakes toppling over, sound systems not working, friends who have vowed to help during the wedding not showing up at all, and flowers and bouquets getting ruined before the wedding ceremony. And the list goes on. If you do have a small wedding budget, my suggestion is to keep things simple and have an intimate wedding with your close family and friends at your favorite restaurant or venue. I have photographed many intimate weddings of less than 50 people, and the small weddings are just as lovely and heartfelt as the big weddings. Or, you can DIY décor items, keep your décor, flowers and cake small and simple or hire wedding vendors with no minimums. Whatever your budget or guest count, just make sure to do your research and hire the wedding professionals that share your vision and have proven experience.
5. Cushion your timeline! Your wedding schedule should be well-organized and as detailed as possible so that you have enough time for your photographer to take enough pictures and document each part of the wedding day. However, wedding timelines often get derailed for a myriad of reasons. That's why you should try and cushion your schedule to account for any delays during the day. Adding in an extra 15-30 minutes for travel times, your couple and wedding party pictures or family session is a good idea so that your day is not so rushed and hurried. And also make sure to work with your photographer to see how much time he/she needs for location shots, family portraits and getting ready pictures. Each photographer is different in how much time is needed, so always talk with your photographer before confirming your wedding timeline.
To see more of my rainy wedding pictures, hop on my Instagram account @dawnephoto!